Time to next update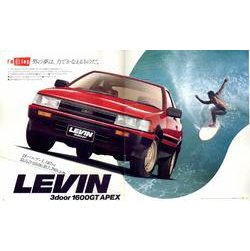 The site is growing, collection updated. So, meet another batch of 400 advertising catalogs of Japanese cars. Currently available for about 3000 advertising brochures. Of recent:
- complete Toyota X-body set (MarkII, Chaser, Cresta) in the 60s, 70s, 80s and 90s bodies.
- complete Toyota Corolla and Sprinter (inclide Levin/Trueno and Ceres/Marino) set in 80 - 110 bodyes.
- 8 brochures of Toyota Carina A60 (1982 – 1987 гг).
- 16 brochures of Honda Integra Type R and Civic Type R.
-5 brochures of Nissan Fairlady Z (Z32 – Z34).
- 11 brochures of Nissan Silvia (S12 and S15).
- 17 brochures of a little-known in our area, but very amusing car Daihatsu Naked
- brochures of all Subaru and Mitsubishi 2014 models and accessories.
- brochures of accessories for all models of Daihatsu, Honda, Mazda and Suzuki in recent years.
- as well as many other catalogs of various makes and models
Come to our site, please send your catalogs or links to them!